Femina and Mamaearth present Beautiful Indians 2023: Celebrating Creators and People who won big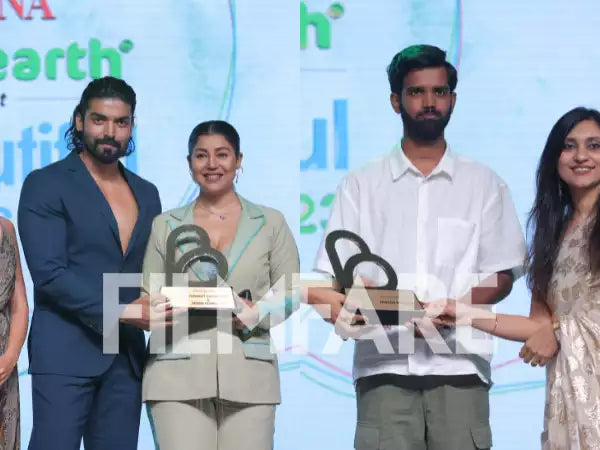 Femina and Mamaearth have joined hands to celebrate social good with the second edition of the Femina and Mamaearth present Beautiful Indians. The event took place at St. Regis in Mumbai on May 18, 2023. The grand gala honoured some of the most notable people, creators and stars for their good work. Here are the winners:
Creators for GoodShaheen Bhatt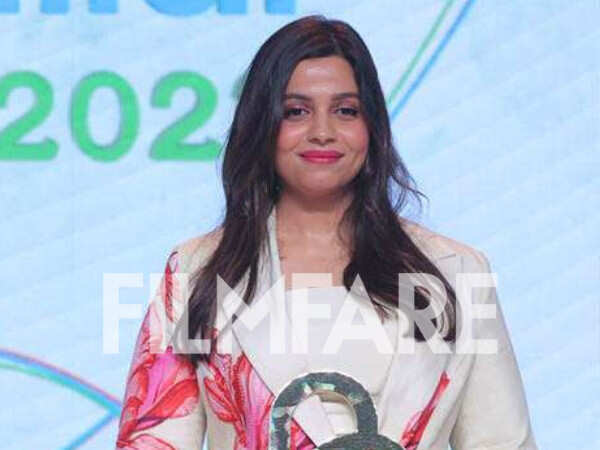 Bollywood actress Alia Bhatt"s sister Shaheen Bhatt is a force to reckon with. The author and screenwriter is best known for her personal writings on mental health. She is a strong advocate for mental health awareness and has spoken publicly about her own battles with mental illness, which started in her childhood. Between publishing her book I've Never Been (Un)Happier which was released in 2020 and launching a mental health platform called Here Comes The Sun, she reminds people struggling with mental health issues that they are not alone.
Aakash Ranison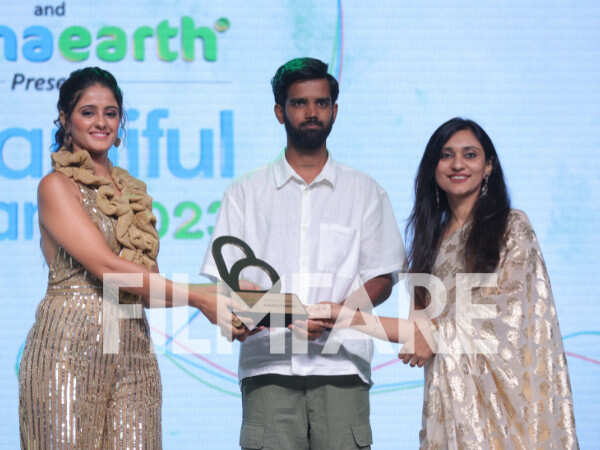 Aakash Ranison is an Indian environmentalist, social activist, motivational speaker and influential YouTuber. He founded the Green Youth Generation (GYG), a non-profit organisation that aims to promote environmental conservation and sustainable development.
Dr Ankur Sarin and Dr Jushya Sarin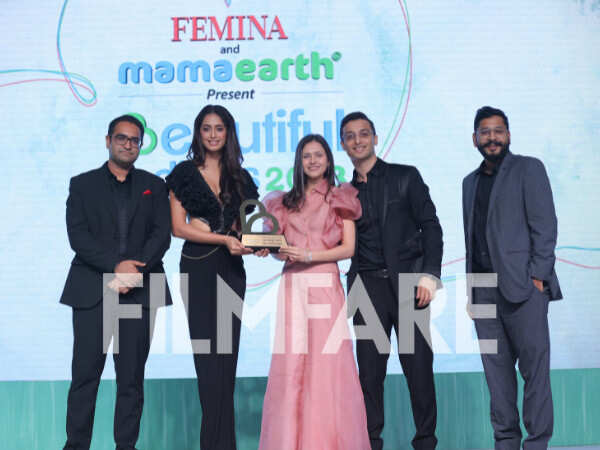 Delhi-based doctors Dr Ankur Sarin and Dr Jushya Sarin have been doing charity work since the COVID-19 pandemic. The two have a YouTube channel Sarin Skin Solutions focuses on helping patients improve their skin. And they offer free consultations for underprivileged patients. They also frequently donate their earnings from online consultations to NGOs and offer lasik procedures to acid attack survivors on discounted rates.
Anurag Dobhal (UK07 Rider)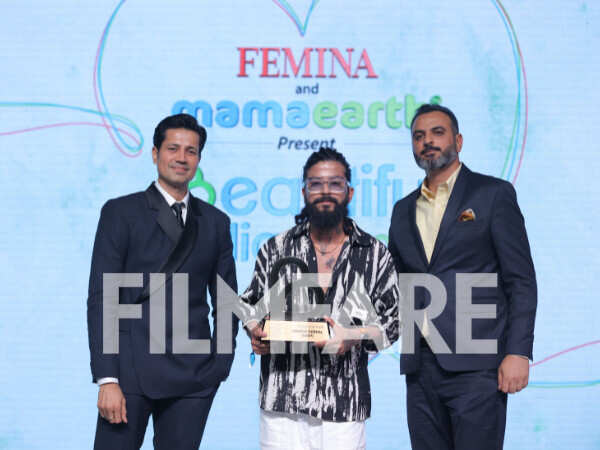 Anurag Dobhal, aka UK07 Rider has won several awards. He uses his passion for bikes and travel to inspire his fan following to achieve their dreams. His gesture of giving a bike to a youngster and an e-rickshaw to an old lady has helped make a significant difference in their lives by providing them with better mobility and economic opportunities. He also donates to orphanages to provide medical aid to underprivileged groups.
Gurmeet Choudhary and Debina Bonnerjee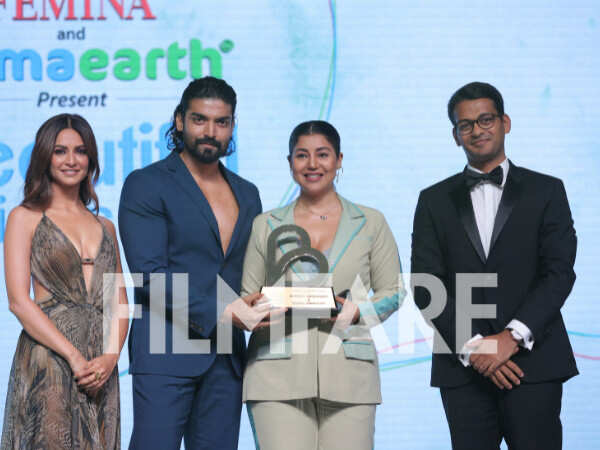 Gurmeet Choudhary and Debina Bonnerjee started the Gurmeet Choudhary Foundation in 2021 to support the healthcare system. Through their foundation, they provide health care essentials, shelter and other resources. Gurmeet also worked to help those suffering from COVID-19.
People for GoodManvi Tiwari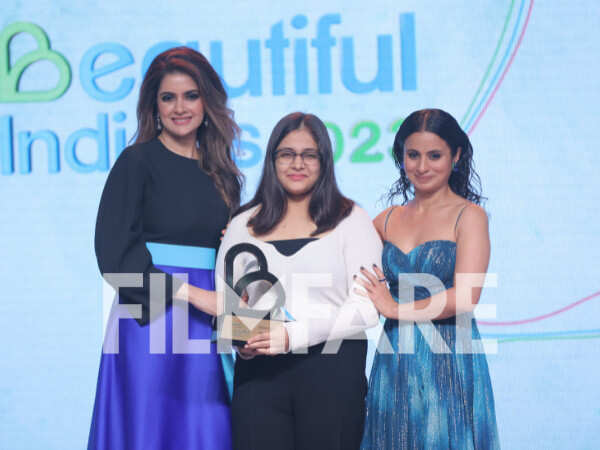 Manvi Tiwari has dedicated her work to spotlighting mental well-being. The young mental health activist has been one of the youngest speakers at the World Health Summit held in Berlin, Germany. She is also associated with Women in Global Health (WGH), a women-led movement challenging power and privilege for gender equity in global health.
Urmila Asher (Gujju Ben)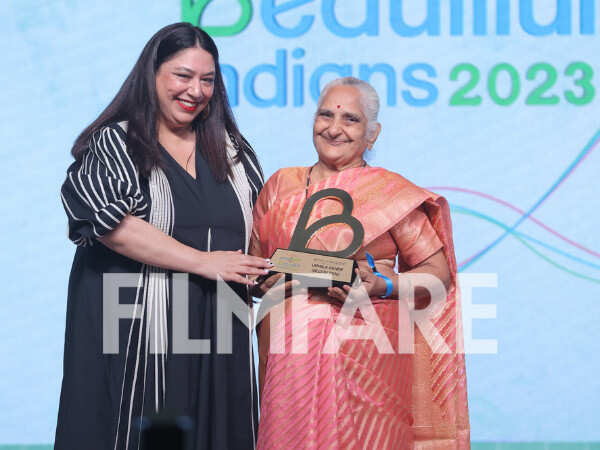 Urmila Asher went from being the matriarch of a Gujarati household in Mumbai to becoming a successful business owner and a TEDx speaker. Asher who is also known as Gujju Ben has had a remarkable journey. During the COVID-19 pandemic she started cooking at home to make up for the loss of his income. She soon started a business selling pickles, expanding into a small business offering a variety of snacks such as khakhra, dhokla, thepla and other Gujarati snacks.
Sia Godika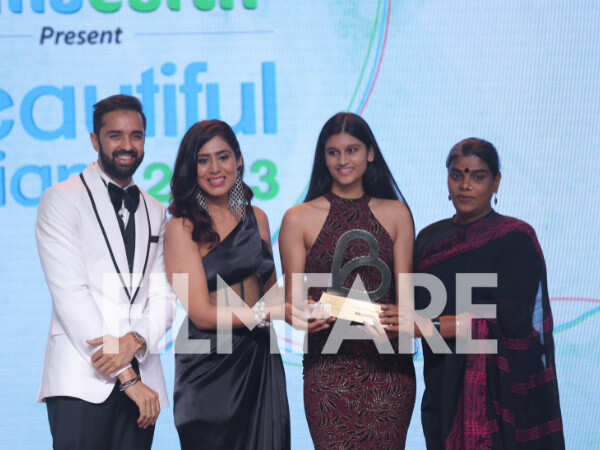 Sia Godika has received one of the highest honours for social work - the Diana Award. Keeping the kids of construction workers hurting their bare feet in mind, she started Sole Warriors for deliver shoes to those in need. She joined hands with various volunteer groups in Bengaluru like Ploggers Army, Rotary and Robin Hood Army, Sia has carried out several drives, collecting 15,000 shoes from 4,000 households and distributing them among underprivileged communities.
Ajinkya Dhariya
Ajinkya Dhariya founded PadCare in 2018 after he saw ragpickers carrying sanitary napkins thrown in the streets. With a monthly target to prevent about 4,800 sanitary pads from reaching landfills and being disposed of through other unscientific methods. He also appeared on season 2 of Shark Tank India. He impressed the Sharks with his menstrual hygiene and sustainable waste management model and won himself an open offer of 1 crore.
Purnota Dutta Bahl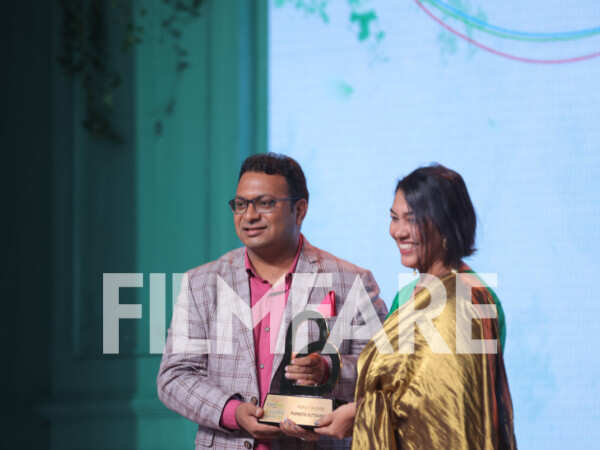 Purnota Dutta Bahl founded the Cuddles Foundation that employs the power of holistic nutrition to help children from low-income groups fight cancer. She quit her job to establish the all-female team of the foundation which is dedicated to providing nutrition to over 18,000 children with cancer in 29 hospitals across 19 cities in the country.
Dr Madhumitha Gomathinayagam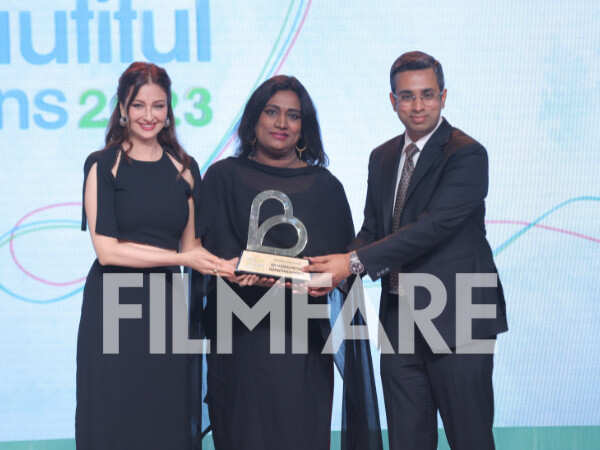 Dr Madhumitha Gomathinayagam is India"s first transgender HR professional and a social activist volunteering with several reputed NGOs in Chennai that cater to children, older people and the trans community. She has worked tirelessly for 22 years now. She has been helping dole out dry rations and advocating for social distancing norms, and raising awareness about road safety, diversity and inclusion; she has under her belt prolific work done in the sector of blood and platelet donation within the community. Her social work includes helping with tree plantation, scribing for visually-challenged kids, and cleaning up beaches, forests and water bodies.
Aabid Surti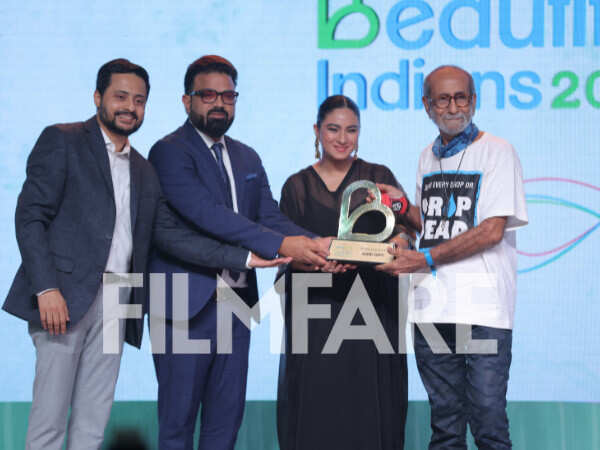 Author, cartoonist and painter Aabid Surti has been fixing Mumbai"s leaking taps for free every Sunday. His work has earned him the moniker "One-Man NGO". With a plumber and a volunteer, the effort is part of his water conservation campaign, which is focused on reducing water waste and promoting responsible water usage. Aabid is also the founder of the Drop Dead Foundation, which is dedicated to saving the planet one drop at a time.
Flying Beast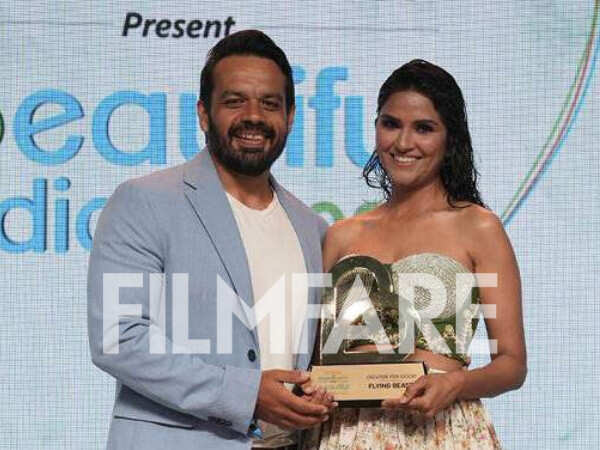 Gaurav Taneja who goes by Flying Beast runs three successful YouTube channel that are all about workout and nutrition plans. He made headlines for exposing safety issues of the popular airline he worked at.



Read full atricle on :https://m.filmfare.com/news/bollywood/femina-presents-mamaearth-beautiful-indians-2023-celebrating-creators-and-people-who-won-big-58593.amp