Experts Talk Red Light Therapy, The Skincare Trend That's Got Many Splurging On Facial Gadgets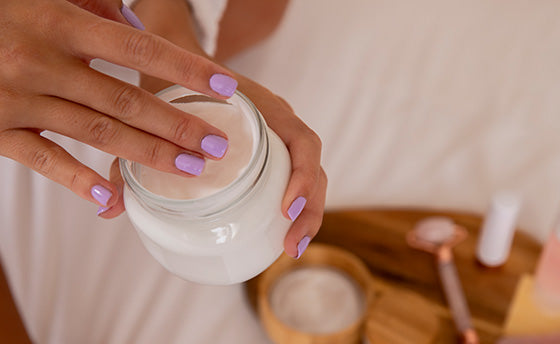 Beauty tools have had a bit of a PR problem in the past. While some believe that you don't really need them, many do splurge on gadgets that claim to give you a facial at home. More than a facial actually; these tools now boast of reparative results that can only be acquired at the dermatologist's office, after you have subscribed to a proper treatment plan. Remember, the skin takes longer than the span of a face mask to get healthy. This is why face tools, which also are supposed to work on your skin slow and steady, make worthy investments. And the beauty industry delivers innovative tools that are accessible and often even affordable. Take red light therapy devices for instance. The almost scary-looking masks were first popularised by celebrities like Nina Dobrev and Gwyneth Paltrow. Since then, more compact versions of red light therapy devices have hit the market and are on their way to becoming a household name. Here's what experts have to about the trendy gadgets!
What Is Red Light Therapy?
Dr Ankur Sarin explains, "Red light therapy, or low-level laser therapy, has shown in some studies to increase the energy production from mitochondria and thus benefit skin cells and make them healthier." Its claim to fame lies in the fact that the improvement in these small but important structures may help improve aged skin. And it isn't just the skin, the therapy works by improving cell function on both the skin and the scalp. The primary benefits include anti-ageing, skin rejuvenation, and improvement of the health of hair follicles. Dr Ankur confesses that home-based red light therapy devices might work but they have not undergone strict FDA approvals for safety and efficacy. "The clinic's red light machines are with proper FDA approvals. The science behind them and OTC gadgets are identical though," reveals Dr Ankur.
Red light therapy is well tolerated and can be used in healthy skin types. But if your skin experiences redness or itchiness, stop right away and consult a dermatologist. "Fortunately, there are no side effects of red light therapy, if used for the short-term and as indicated. However side effects of this therapy over prolonged usage are not known," reveals Dr Jushya Bhatia Sarin. She further explains that there's no downtime with the therapy. Or any aftercare involved. Though to derive the best results, sunscreen application is recommended post-therapy. "We still are unsure, how long this therapy takes to show results. There are no set rules and we are still discovering," confesses Dr Jushya.
Red Light Therapy Devices And Their Uses
Tanishaa Lakkhani, founder of Protouch-a homegrown brand specialising in red light and blue light therapy devices, reveals, ""We see the consumer shifting to more result-oriented products for their acne and pigmentation rather than relying on fairness creams and lotions. There is very easy access to information on how red light therapy effectively works on your skin. It is a promising way to get healthier-looking skin, treat acne, reduce fine lines etc.
To enhance their efficacy, Protouch adds features like the massager in their hair comb. Several tests are followed by an EMC certification, certainly a tedious and time-consuming affair. For the skin, red light therapy boosts collagen production, restores cells from sun damage, and helps fade ageing signs. Protouch claims that it can even rid your skin of acne-causing bacteria. "As for hair, it strengthens the roots from follicles leading to healthier hair growth. The cellular energy also stimulates blood circulation for the scalp influencing new hair growth," reveals Tanishaa.
Does Red Light Therapy *Actually* Work?
Red light therapy treatments are an emerging therapy in skincare. Though the experimental studies show some promise, the research data is sparse to confirm any therapeutic benefits of this therapy if used as a stand-alone treatment. Dr Jushya recommends using red light therapy as an adjuvant to skincare routines or other established therapies. "We don't have meta-analytic data on the efficacy of red light therapy for pimples or anti-ageing. Theoretically, red light therapy could be the next big thing in skincare, but we need to wait for trials conducted on a bigger population group," she elaborates.
Simply put, red light therapy devices present a lot of promise it is yet to prove their efficacy absolutely. "When a photo-sensitiser is added to this therapy, it is known to benefit skin conditions like psoriasis, rosacea, etc. but this is performed by a dermatologist," explains Dr Jushya. She also says that the device is not an absolute necessity for any skin condition. With current research available, any changes in the skin, structurally or functionally, cannot be expected by red light therapy all by itself. For home based-devices, their potency is much lower than the red light therapy used in a dermatologist's office (called photodynamic therapy), so the results seem to be compromised. "If you wish to spend on a red light-based device make sure you buy from a trustworthy source and protect your eyes while using it," cautions Dr Jushya.
In conclusion, while the trend of red light therapy is still new and their efficacy lacking research, it can add a luxe factor to your routine. It may not target specific skin concerns, and if you do wish to use it, consult a dermatologist on what kind of products can be paired with it that are suitable for your skin type.