Mugwort Is The Underrated Korean Skincare Ingredient For Sensitive Skin - It's just as magical as it sounds!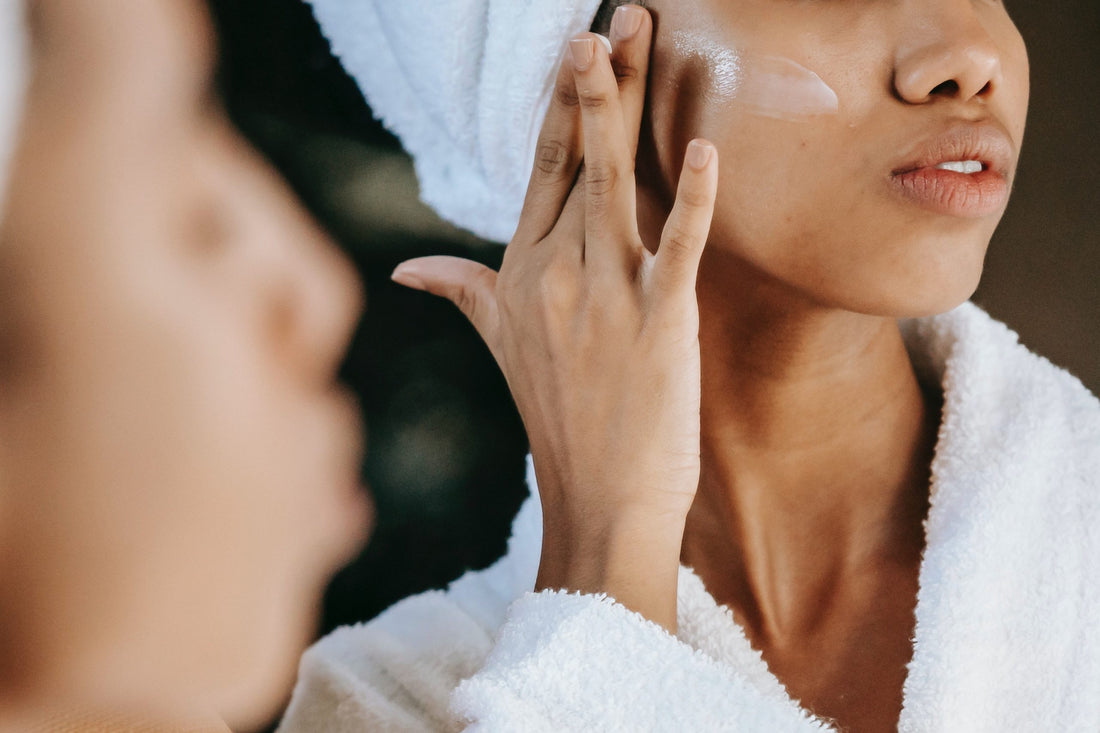 Korean beauty or K-Beauty, as it's popularly called, has taken over our lives and we're not complaining at all. From viral trends to unique skincare ingredients, K-Beauty has given the beauty world all the goodness. While we're talking about Korean skincare ingredients, there have been a plethora of them offering multiple benefits. However, there's one underrated Korean ingredient that ends up being overlooked amongst its popular counterparts. Mugwort.
Alright, Harry Potter nerds, this one may give you a throwback to Professor Sprout's Herbology class. Mugwort of wormwood was used in many magical potions throughout the Harry Potter series. This particular mugwort is no less magical! Also known as Artemisia, this herb deserves due recognition because of all that it does.
What Is Mugwort?
Mugwort is essentially a weed with medicinal properties. Native to Asia and certain parts of Europe, this plant has been a longstanding part of Korean culture and traditions for years. Used in traditional Korean medicine and a variety of remedies, mugwort slowly found its way to the beauty industry too. "This star Korean ingredient possesses anti-bacterial and anti-fungal properties while also brimming with anti-oxidants," explains Dr Jushya Sarin, M.B.B.S., M.D. (Dermatology, Venereology & Leprosy)
What Are The Benefits Of Mugwort?
While the benefits of this ingredient are far too many, the main factor that sets it apart is its ability to intensely soothe the skin. It does a stellar job at calming irritated skin caused by external factors like sun damage, pollution or even a damaged barrier! All thanks to the presence of antioxidants and Vitamin E that penetrate deep into your skin, mugwort provides much-needed relief to the skin.
Who Can Use Mugwort?
Unlike most ingredients that only cater to specific skin types, Mugwort is suitable for every skin type out there! However, it works miraculously for sensitive skin. Dr Jushya adds, "For sensitive skin, this ingredient is a game-changer because the market is saturated with products that are specially made for oily/dry/normal skin. Mugwort can also be added to other potent ingredients like niacinamide or cica as an adjunct therapy."
Here are a few products enriched with Mugwort that you need to check out.
The Face Shop HERB DAY 365 Master Blending Foaming Cleanser – Mungbean & Mugwort
This Mungbean & Mugwort cleanser by The Face Shop features a non-stripping formula that deeply cleanses your skin of all impurities and leaves it feeling refreshed. Mungbean is rich in protein and mugwort acts as a soothing agent along with brightening the skin too. A little product goes a long way with this cleanser.
One Thing Artemisia Capillaris Extract
Everyone loves a multipurpose skincare product in this house and One Thing's Artemisia Capillaris Extract is just that! This product features 100% artemisia extract which performs the task of improving skin tone, reducing redness and also purifying it in the process. It can be used as a mist, a toner or even be added to your clay masks.
Isntree Mugwort Calming Clay Beauty Mask
Enriched with natural mugwort powder and 6 different clays that include French Green Clay and Canadian Colloidal Clay, Isntree's Mugwort Calming Clay Beauty Mask provides moisture and decongests oily, textured skin. Mugwort leaf powder also offers gentle exfoliation that improves the texture of your skin over time.
I'm From Mugwort Cream
A moisturiser that's brimming with 73.55% pure mugwort extract? Sign us up! I'm From's Mugwort Cream is a gel-based moisturiser that penetrates deep into your skin in order to calm it from within. This cream is specially meant for sensitive and irritated skin and gives you a radiant glow on consistent use.
Klairs Fundamental Ampule Mist
The Fundamental Ampule Mist from Klair's is your best buddy for some hydration on-the-go. Infused with mugwort, green tea, cucumber and rice, this mist locks all of the hydration into your skin, making sure it's feeling healthy enough.


Read full article on: https://elle.in/mugwort-korean-skincare/