SPRITZING IT ON YOUR FACE MIGHT MAKE YOU FEEL REFRESHED BUT WE'RE ON THE FENCE ABOUT A FACE MIST'S TRANSFORMATIVE CAPABILITIES
Face mists are one of those versatile skincare products everyone should have in their beauty arsenal—especially when it's humid outside. While some use it for a quick pick-me-up after a run, others swear by its calming effect on a stressful workday, and some use it as part of their AM and PM skincare routines. But not all face mists are made equal. While some are just glorified floral waters that do nothing more than cool you down, if you're willing to spend a little more, you can also find one that'll nudge you toward achieving your skincare goals while lowering your body temperature. 
But what do they actually do for the skin apart from calming irritation, brightening a dull complexion, or making you feel a little more zen?
WHAT'S A FACE MIST TYPICALLY USED FOR?
Dr. Madhuri Agarwal, founder of Yavana Aesthetics, believes the only purpose of a face mist is to boost hydration and calm the skin. Mathilde Thomas, co-founder of Caudalie, says the best-selling and super-hydrating Grape Water Beauty Elixir is a multi-tasker we could all do with. "It can be applied as a toner in the morning and even after removing your make-up. You can spritz it on the face during the day or on the go to refresh and soothe the skin. It's also a favourite when I travel," she says. 
Leiya Phinao, national make-up artist for M.A.C Cosmetics India, swears by M.A.C Cosmetics' Prep+Prime Fix+ spray, which is used to prime the skin before applying make-up as it boasts hydrating chamomile extracts. "It is also used after make-up to set it in place and keep it on for a longer time. The spray helps intensify the pigmentation of eyeshadows. You can use it to mix make-up, too," she says.
"REGULAR SKINCARE PRODUCTS ARE ENOUGH TO CARE FOR YOUR SKIN'S NEEDS. IT IS ALSO ESSENTIAL TO CHECK THE SOURCE OF THE THERMAL SPRING WATER MENTIONED ON THE LABEL FOR AUTHENTICITY"
-Dr Madhuri Agarwal
HOW DOES A FACE MIST HELP WITH HYDRATION?
While most of us enjoy the cooling, calming sensation that face mists provide to the skin, how does it help with hydration? "Face mists typically comprise humectants and occlusives. Humectants form hydrogen bonds with water around it, slowing down the evaporation and keeping the water locked longer," says Agarwal. This explains why a face mist prevents trans-epidermal water loss (TEWL), keeping the skin moisturised. "It is a quick, easy solution to hydrate your skin during the day, especially for those who travel a lot," she adds. 
Agarwal recommends investing in a facial spray with humectants like glycerin, squalene, sodium hyaluronate, propanediol and hyaluronic acid as a flora variant (think rose, lavender, chamomile) doesn't prevent trans-epidermal water loss. Face mists also provide augmented hydration when spritzed on the skin before applying a serum, as the dewy, sticky base helps absorb it better. 
But doesn't a water spritzer or a toner help, too? Aesthetic dermatologist and wellness expert Dr. Kiran Sethi says water spritzers and face mists serve a similar purpose. "I prefer using a face mist; however, I am strictly against toners as they can mess up your skin barrier and pH levels." Agarwal, however, believes otherwise. "If you want to dampen your face before applying a serum, then yes, water spritzers are good enough. But they cannot replace facial mists when it comes to soothing the skin as they contain ingredients like thermal spring water that comes with specific minerals that are ideal for skin repair and hydration replenishment," she says.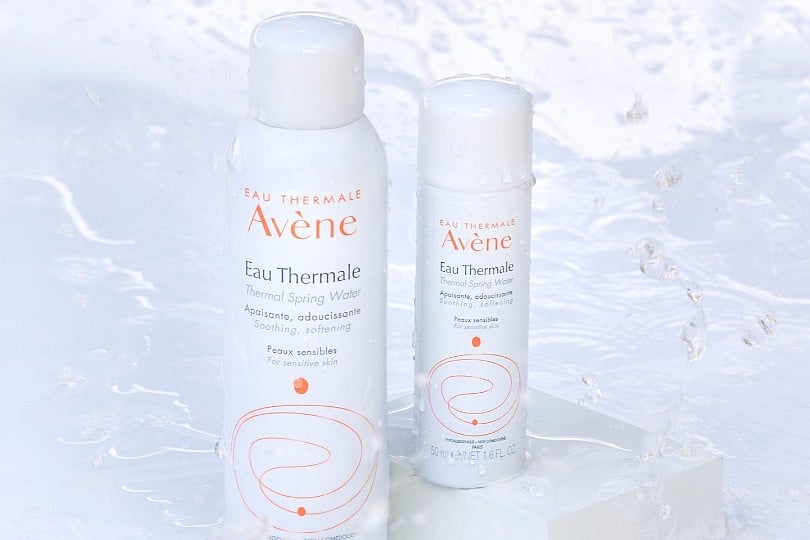 A NECESSITY OR INDULGENCE?
"It is an indulgence," says Agarwal, saying face mists aren't long-lasting or game-changing. "Regular skincare products are enough to care for your skin's needs. It is also essential to check the source of the thermal spring water mentioned on the label for authenticity," she says. For Delhi-based dermatologist Dr Jushya Bhatia Sarin, it's neither a necessity nor an indulgence; it's an "add-on, essential for some skin types and professions (someone who spends more time outdoors)." Caudalie's Gripe Water Beauty Elixir improves the skin's hydration by 127 per cent, as it mentions confidently on the label, courtesy of ingredients like polysaccharides, vitamin C, polyphenols and minerals that provide deep hydration. However, be wary of concoctions devoid of occlusives and humectants as they evaporate and do not retain water in the skin, leaving it dehydrated, thereby causing irritation and dryness. Additionally, alcohol-infused formulations are absolute no-nos, given that even the slightest concentration of the antagonist can trigger the skin, especially sensitive skin types. Sethi advises using a moisturiser after a face mist to lock in the hydration and nourishment and ameliorate the product's perks.  

Read full article on : https://www.theestablished.com/self/beauty/does-a-face-mist-do-anything-for-your-skin